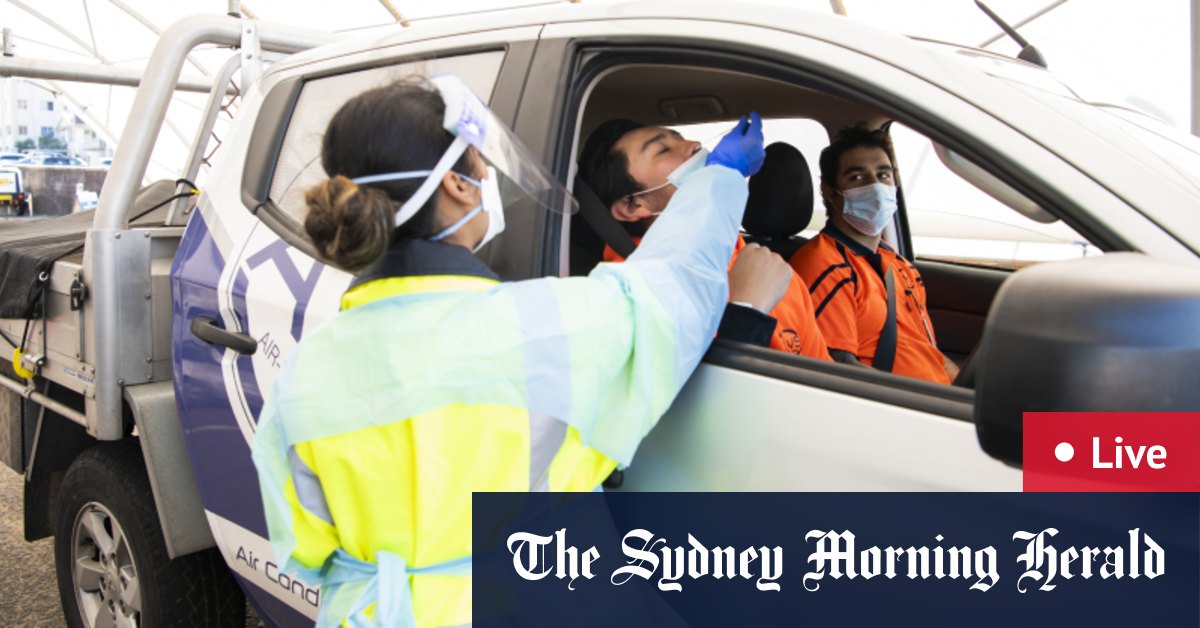 NSW COVID cases increasing, Victoria COVID cases increasing, Queensland COVID cases increasing, Sydney lockdown continues, Victoria lockdown continues, Byron Bay lockdown continues, Tamworth lockdown continues
Grade 12 students from South West and West Sydney who cannot make their own way to the Qudos Bank Arena vaccination center or who do not feel comfortable traveling on public transport Common people can now take taxis at the expense of the NSW Department of Education, officials have revealed.
There will also be new opportunities for students with disabilities to get vaccinated locally if the trip to Sydney Olympic Park is difficult.
The changes come after comments from local MPs and school principals, who feared earlier this week that the government's decision to cancel organized transport to the vaccination center would deter disadvantaged students from getting vaccinated.
As we reported on Monday, the number of HSC students from the nine eligible local government areas who booked for their jab this week was well below capacity – only around 10,000 of the 24,000 appointments were made.
Education Department official Ruth Owen said the figure was now higher and more than half of the students had booked for their vaccine. Yesterday afternoon, she said about 6,500 students had been vaccinated: Monday was full and yesterday was almost full.
But Ms Owen said she had no indication of how many students were enrolled for the rest of the week and referred the questions to the Department of Health, which manages the program.
NSW Education Minister Sarah Mitchell said she appreciated feedback from principals and local members, who had helped the government improve the program.
And that was his message to the students: "This is really a golden opportunity to go and protect yourself, your family and your cohort of students… I cannot speculate on what these final numbers will be. – we are only in a few days. "
She said the department will aim to provide data on student vaccinations once it becomes available.
Department secretary Georgina Harrisson said the department is not currently tracking teachers' vaccination rates.
"We encourage all of our staff to get vaccinated at the earliest opportunity," she said.