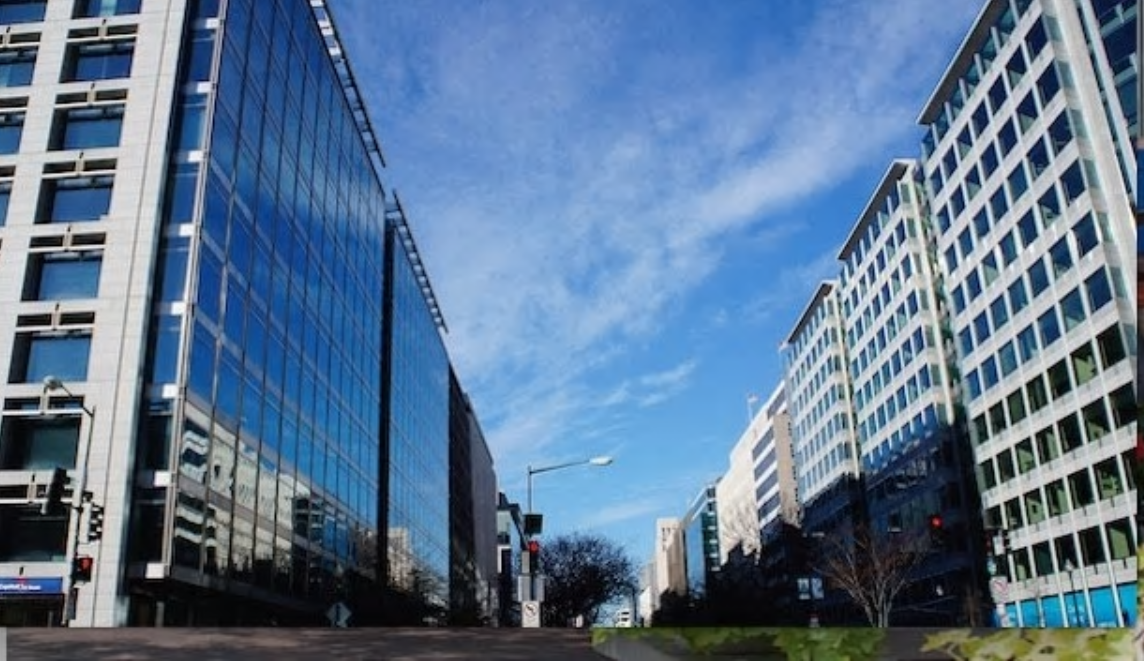 Do we really need more offices?
When we think about how the COVID-19 pandemic has changed the real estate industry, a (really huge) question comes to mind: do we really need more offices? And if not, how will the office sector pivot?
The same morning as Amazon has revealed it will spend $ 4.1 billion to expand its desktop footprint, GlobeSt.com commercial real estate experts and Law.com legal experts asked this specific question and more in our very first co-hosted Twitter chat.
Certainly, GlobeSt.com covers the many nuances of this debate since the coronavirus changed life in the United States. The beauty of Twitter, however, is that complex thoughts and arguments are by necessity distilled to their bare minimum, streamlining what could be a bulky argument into an easy-to-absorb discussion.
So, to come to the point: are offices necessary? In many cases, according to our participants, the answer is yes.
"All businesses will need office space," the Los Angeles-based company wrote. Martin Student, Executive Managing Director of Stream Realty Partners. "The key will be flexibility of use. The evolution does not concern the distance, but the transition from a traditional lease to a flexible lease.
Still, it's hard to ignore the many signs that companies are withdrawing, at least psychologically, from the idea of ​​having a physical home base. Companies such as Google and Facebook have extended the length of time that employees can continue to work from home, with Google giving its employees another year of the arrangement. This has had a ripple effect on the CRE community, moving from greater subletting of space to employees looking for new housing in the suburbs as they no longer have long commutes to make.
Google, along with other big tech companies, have been the biggest consumers of office space over the past cycle, real estate professionals said G. Ryan Smith. "The impact of these businesses allowing work from home will probably cause a significant slowdown is the absorption of space across the country, "he acknowledged.
From a tenant's perspective, however, a reduction – even if it's only temporary – makes sense. Employees worry about getting sick, employers worry about their liability, and there is no idea how long the pandemic will last. "We believe that tenants are primarily anticipating the problem at the heart of our current crisis, namely whether demand will be stable and whether staff will need to reach pre-pandemic levels, "tweeted the Kimmerle Group.
With a vaccine not widely expected until the middle of next year, companies are gearing up for the long haul. "I think this will be common as many companies will offer some form of WFH, in the hope that the office space will remain the primary workplace, "according to Jim Adler, Executive Vice President, Office Services Group at NAI Hiffman.
The student, however, added that while homeworking may well increase, it is unlikely to become the norm. "Most of the companies and employees surveyed want to return to the office," he said.
Carl Muhlstein, international director, based at JLL's office in downtown Los Angeles, tweeted that Before COVID, around 10% of professional and commercial services workers worked predominantly from home, and he suspects that the share of white-collar workers mainly working from home will more than double to 25% after COVID.
Muhlstein added that if "the office of the future may look like the Admirals Club at the airport, but we will need offices.
To read all reviews, follow #DoWeNeedOffice on Twitter.